Vegan Omelette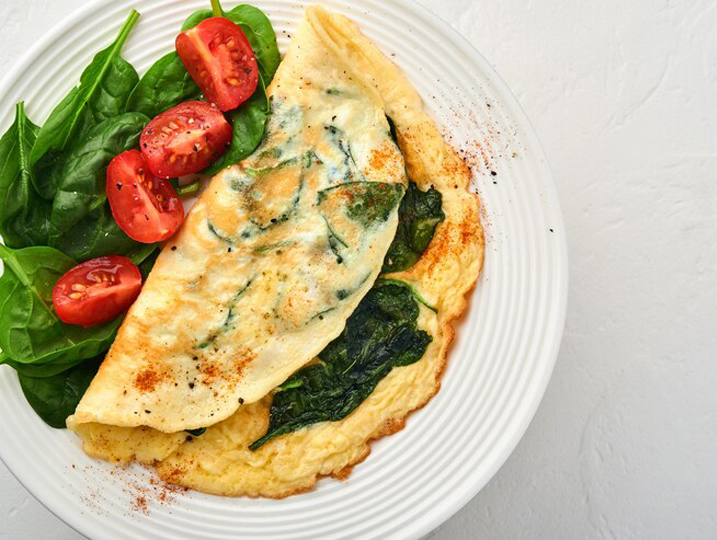 Omelette without eggs? Yes!
With a soft, fluffy and chewy texture, you could never guess that this vegan omelette isn't the real thing.
The star ingredient here is chickpea flour known to have very few calories, high in protein and fiber, making this an apt breakfast meal that you can count on to keep you full all morning.
And the best part? It takes less than 10 minutes to make!
INGREDIENTS: –
1/4 cup chickpea flour (gram flour)
1 tbsp wheat flour
1/3 cup water
1/4 tsp baking powder
1/4 tsp salt
1/4 tsp turmeric
1/4 tsp ground black pepper
½ onion, chopped
2 tbsp coriander, chopped
1 green chilli, finely chopped
½ cup cooked mushrooms, finely chopped
2 tbsp cooked spinach, finely chopped
INSTRUCTIONS :-
To a mixing bowl, add the gram flour, wheat flour, baking powder, turmeric, salt and pepper.
Whisk in the water until smooth and the batter has no lumps. Lastly, stir in the veggies.
Hit oil in a pan over medium heat. Pour the omelette batter into the pan, tilt and spread the batter in a circular motion.
Cook for about 3-4 minutes before flipping it over. Continue cooking until the centre and sides are dry.
Fold and serve.