The right condiment can make even the dullest snack lip-smacking. Get sauces, dips and spreads from Herbivo to add not just taste, but health into the mix.
This vegan cheese sauce is a great way to enjoy all your favorite vegan pasta dishes with a delicious, creamy, and flavorful cheesy topping. This vegan cheese sauce is made from nutritional yeast, which gives it a cheesy flavor and texture without using any dairy.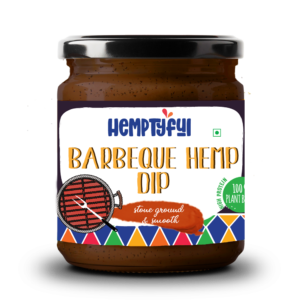 Explore the magical, wonderful, HEMPTYFUL world where you can take a guilt free trip from an EMPTY tummy ————-> FULL tummy with Hempseeds along the way! Packed with 79% Hemp, with this dip, you are bound to be – Barbekyu nahi??