Is any home complete without kitchen essentials and instant food items? Herbivo offers healthier vegan alternatives for cooking needs and quick snacking.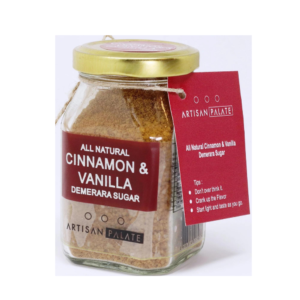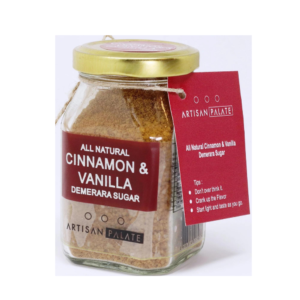 Ingredients / Composition
Natural Demerara Sugar, finest cinnamon powder, vanilla pod, vanilla seeds
How To Use
1½ cup sifted cake flour, 1¼ tsp Baking powder, ¼ tsp Salt, 100gms Butter, softened, ¾ cup Cinnamon Vanilla Demerara sugar, 1 Egg, 1 tsp Vanilla extract, ¾ cup Milk
Sift together the flour, baking powder and salt. Use an electric mixer, beat the butter, cinnamon vanilla sugar till light and fluffy. Add the egg and vanilla and mix well. Add this in 3 parts, alternating with milk. And Beat after each addition. Divide the batter in paper lined cupcake tins fill 2/3rds full. Bake the cupcakes at 180C for 20 to 25 minutes till done or a skewer inserted in them comes out clean. Cool for 10 minutes. Frost the cupcakes with the vanilla frosting for best result.
Shelf Life
18 months