Vegan French Toast Roll-UPS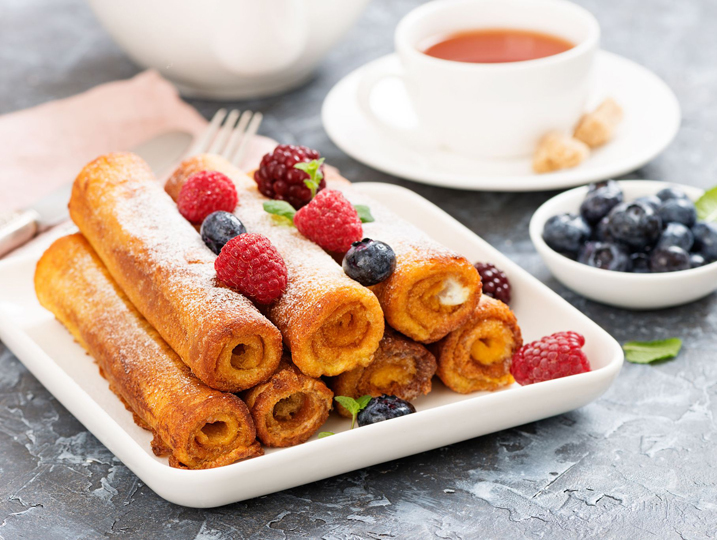 Going Vegan doesn't mean you'll have to give up a classic breakfast dish.
Our French toast recipe won't require eggs, and it certainly won't require dairy.
So, sweeten up your morning breakfast with these French toast roll-ups that let you get creative with the filling. Load them up with chocolate, fruits, nut butter, vegan cream cheese, or anything you'd like!
INGREDIENTS: –
1 cup soy milk or any plant milk
¼ cup custard powder
2 tbsp coconut sugar / beet sugar
1 tsp ground cinnamon
1 tsp vanilla extract
4 bread slices
INSTRUCTIONS :-
Roll each slice of bread flat with a rolling pin and slice off the crusts.
In a wide shallow bowl, whisk together the soy milk, custard powder, sugar, cinnamon and vanilla extract.
Spread desired filling on each slice of bread. (You can add peanut butter, vegan cream cheese, strawberries, banana or any other fruit.)
Tightly roll up the slice.
Dip each roll-up in the milk mixture and pan fry on a skillet greased with oil or vegan butter. Cook until all sides are golden brown for about 2-3 minutes on medium heat.
Top with maple syrup and powdered sugar, if desired.