Sweet Lemon Iced Tea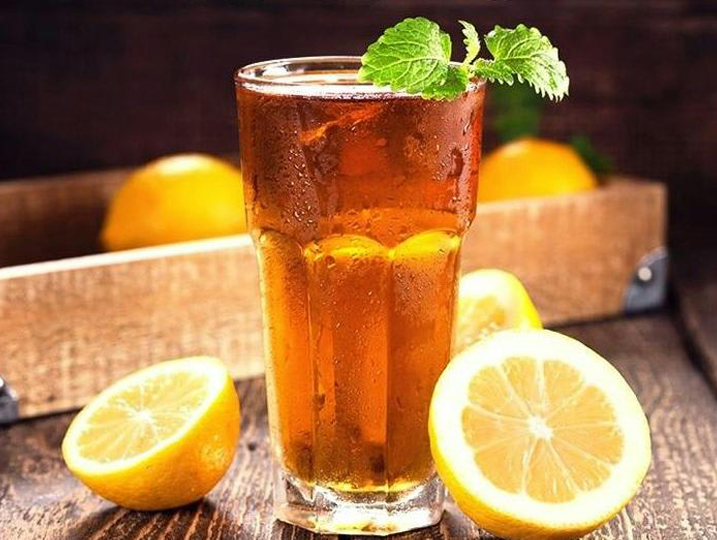 Made with English breakfast tea leaves, lemon juice, mint leaves and sweetened with maple syrup, there isn't anything more refreshing than a tall glass of perfectly chilled tea!
This recipe is as simple as it can get and easily customisable as well.
You can use a variety of tea leaves like hibiscus, camomile, oolong, jasmine or green tea and a range of flavour blends like watermelon-mint, lemon-ginger, peach- peppermint, coconut-earl grey, rose water-oolong, cucumber-mint, the list is as long as your creativity! Here's a classic sweet lemon iced tea recipe to get you started :
INGREDIENTS : –
5 cups water
2 tbsp black tea leaves
1/2 cup maple syrup (or sweetener of choice)
1 1/2 lemon, juiced (add more if desired)
4 lemon slices
1/2 cup mint leaves
Ice cubes, as required
INSTRUCTIONS : –
Heat water in a small pot over medium heat.
Bring to a boil and add the tea leaves.
Turn off the heat and allow the tea leaves to steep in the water for 5 minutes (or longer for a stronger tea).
stir in the maple syrup and lemon juice.
Let the tea cool to room temperature before straining it into 4 tall glasses.
Chill in the refrigerator.
While serving, add 3-5 ice cubes per glass and garnish with lemon slices and mint leaves.