Quinoa Brownies (Gluten-free + Vegan)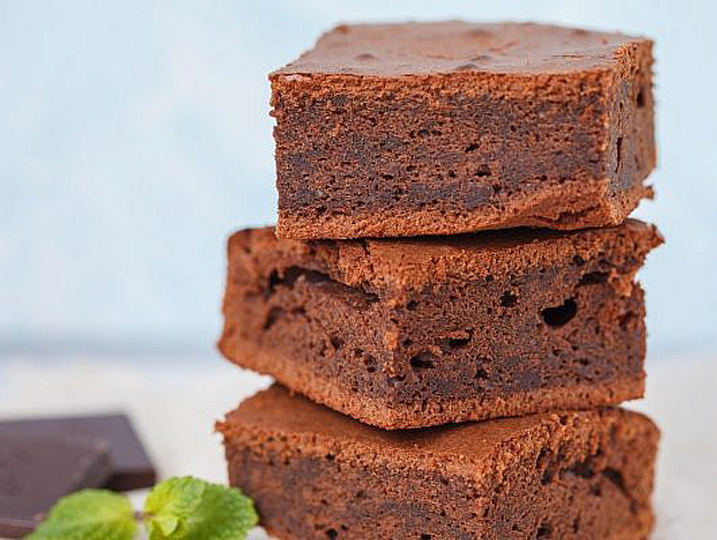 A fudgy brownie is everyone's favourite indulgent, and swapping quinoa with regular flour makes it a whole lot healthier and guilt-free.
These gluten-free brownies can easily be made sugar-free as well. Just swap the sugar with equal parts of maple syrup (you can also use any other sweetener of choice).
In this recipe, we've blended the quinoa to a smooth paste to make the brownies fudgy and moist. You can also just add the boiled quinoa as is to the batter for a chunky brownie.
INGREDIENTS:-
1 ½ cup cooked quinoa
½ cup cocoa powder
½ tsp instant coffee (optional)
1 tsp baking powder
½ cup coconut sugar
1 tsp vanilla extract
¼ cup oil
¼ cup almond milk (or any plant milk)
1 flax egg (1 tbsp ground flax seeds + 3 tbsp water ; let it sit for 10 minutes)
INSTRUCTIONS:-
Preheat the oven to 350 degrees F.
In a food processor, add the cooked quinoa and blend until smooth.
Add the remaining ingredients & continue to blend until well-combined.
Transfer the brownie batter to a greased baking dish.
Bake for 30 minutes or until it passes the toothpick test.
Allow the brownies to completely cool down before removing from the pan. Cut into squares and serve.