Horse Gram Dal | High – Protein Dal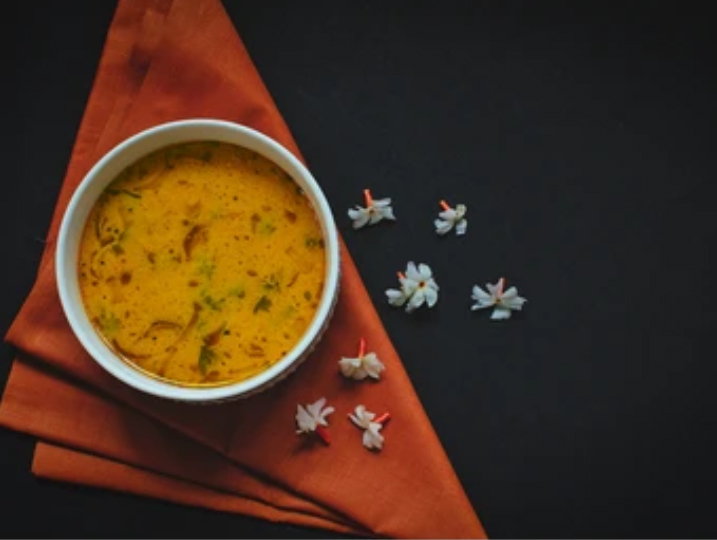 In case you haven't already heard, horse gram has an impressive nutrient profile. It is an excellent source of protein and fiber, and contains a variety of essential vitamins and minerals.
Incorporating this powerful legume into the quintessential Dal Tadka not only gives it a unique flavour, texture and aroma, but also makes it a hearty, healthy and comforting meal!
INGREDIENTS : –
1 cup horse gram, washed and rinsed
2 onions, finely chopped
1 tomato, finely chopped
1 tsp ginger paste
1 tsp garlic paste
4-5 green chillies, sliced
1 tsp cumin seeds
½ tsp coriander powder
¼ tsp ground turmeric
½ tsp chilli powder
Salt to taste
1 cup coriander, finely chopped
2 tbsp vegetable oil
INSTRUCTIONS :-
In a pressure cooker, add 1 part horse gram to 3 parts of water and a pinch of salt. Cook on medium heat for 6-7 whistles.
In a wok, heat oil over medium heat. Add cumin seeds, onion and chillies. Fry for 2-3 minutes before adding the ginger-garlic paste and tomato.
Add turmeric, chilli powder and coriander powder. Sauté for a minute before adding in the horse gram along with the stock water.
Add 1-2 cups of water depending on your preferred consistency.
Bring it to boil. Close the lid and let it simmer on low heat for 5-7 minutes.
Once ready, garnish with coriander leaves. Serve hot with rice or roti.