Crispy Quinao Patties (Gluten-free + Vegan)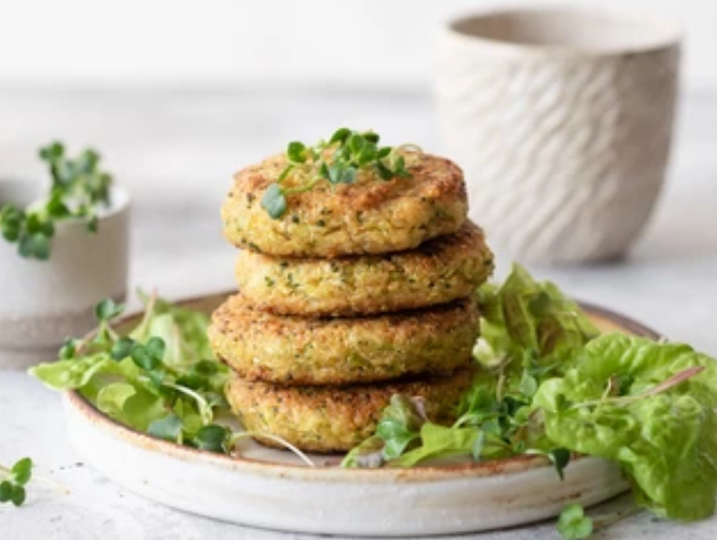 These gluten-free quinoa patties are perfect for a snack, as an appetiser or even for breakfast!
Adding quinoa not only makes it extra nutritious because of its high protein and fiber content, but also gives the patty a mild nutty flavour.
Made with a balance of potato and quinoa, these patties are crispy on the outside, fluffy and chewy on the inside.
You can add in your favourite veggies to make them even more flavourful and nutritious.
INGREDIENTS : –
1 cup quinoa, cooked
1 medium potato
3 cloves garlic, finely chopped
1 onion, chopped
1 green chilli, chopped
2 tbsp coriander, chopped
4 tbsp chickpea flour (gram flour)
Salt to taste
½ tsp cumin seeds
¼ tsp turmeric powder
¼ tsp ground black pepper
½ tsp garam masala
2 tbsp olive oil
INSTRUCTIONS : –
(To cook quinoa)
Rinse the quinoa under running water for at least 30 seconds, and then drain.
In a medium pot, add 1 part quinoa to 2 parts water. Bring to a boil over medium-high heat.
Cover and reduce the heat to gently simmer for 15 minutes.
Remove from heat and let it sit, covered for 10 minutes.
Fluff with a fork and let it cool.
Using a heavy-bottomed pan, dry roast the chickpea flour for 3-4 minutes on medium-low heat. Transfer to a bowl.
In the same pan, heat some oil and add cumin seeds, onion and garlic. Sauté for 1-2 minutes.
Add the remaining spices, mix well and let the mixture cool down.
In a mixing bowl, add the quinoa, boiled potato, sautéed veggies, chickpea flour and coriander.
Mash everything together and then mix well.
Take 2-3 tablespoons of this mixture and shape into a patty using your palms.
In a skillet, heat a tablespoon of oil over medium heat. Place the patties and cook on both sides, 3-4 minutes each or until all sides are evenly brown and crisp.
Serve warm with ketchup, chutney or any choice of sauce.