Cashew Cheese | Quick And Easy Vegan Cheese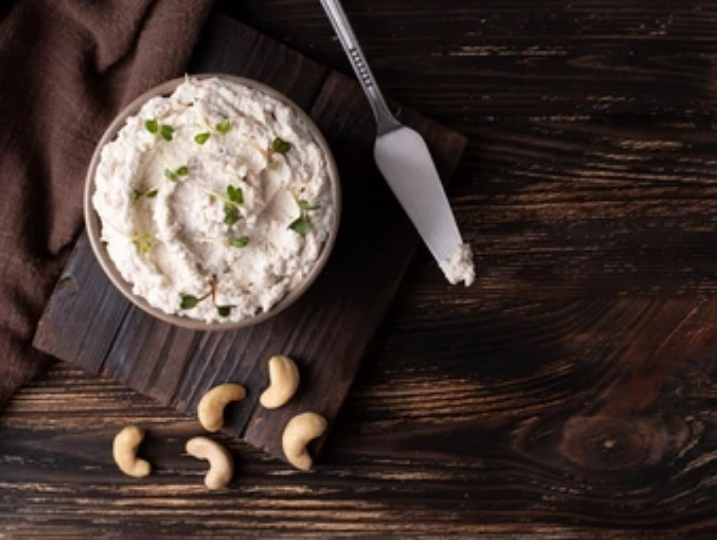 Made using simple ingredients and easy techniques, this vegan cheese can be whipped up in under 10 minutes – no fermentation required!
It requires only a handful of ingredients and there's no cooking involved.
Here's how you make nutritious cheese filled with cashew goodness :
INGREDIENTS : –
2 cups cashews
1 medium potato, boiled
¾ cup water
1 tbsp garlic, minced
2 tbsp lime juice
½ tsp salt
4 tbsp nutritional yeast
INSTRUCTIONS :-
Soak the cashews overnight or for at least 2 hours.
Add the soaked cashews, mashed potatoes and garlic to a blender and pulse until they form a coarse meal.
Add water, nutritional yeast, lime juice and salt, and blend on high speed until smooth.
Adjust the flavour by pulsing in herbs, spices or other seasoning. Serve immediately.