Baked Zucchini Chips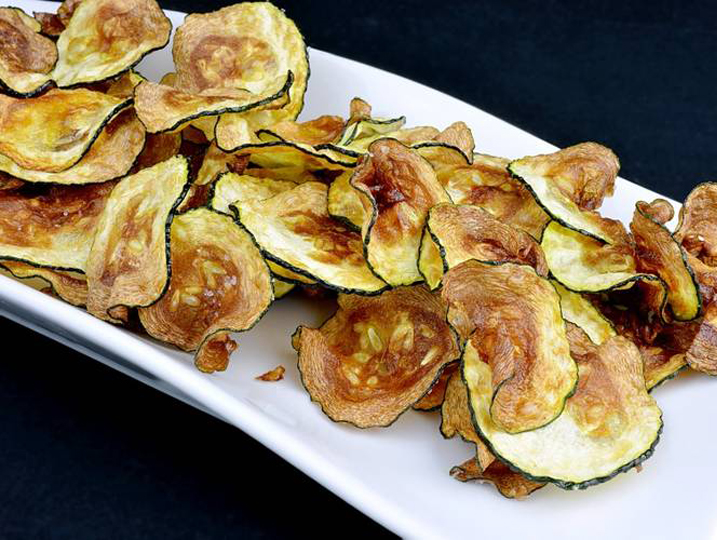 Crisped to perfection and light in calories, baked zucchini chips are ideal for when you want to squash your fried-food craving.
Jazz them up with your favourite spice blends – smoked paprika, dried herbs, curry powder or even grated parmesan!
They are a delightful alternative to potato chips. A clean snack, that's quick to make and is absolutely irresistible!
INGREDIENTS : –
1 large zucchini, washed and dried
2 tbsp olive oil
½ tsp salt
½ tsp onion powder
¼ tsp black pepper
½ tsp chilli powder
INSTRUCTIONS : –
Thinly slice the zucchini into 1/8 inch discs. (The thinner it is, the crispier it gets.)
Lay the slices on a paper towel ad use another one to gently press down to squeeze out the excess moisture.
Preheat the oven to 350 degrees F.
In a large mixing bowl, place the zucchini slices. Drizzle oil and add the spices. Gently toss to coat.
Arrange the slices in a single layer on a greased baking sheet.
Bake for 25-35 minutes until it turns crisp and lightly browned.
Allow to cool for a few minutes before serving.