Why your health should be your first priority | The importance of good health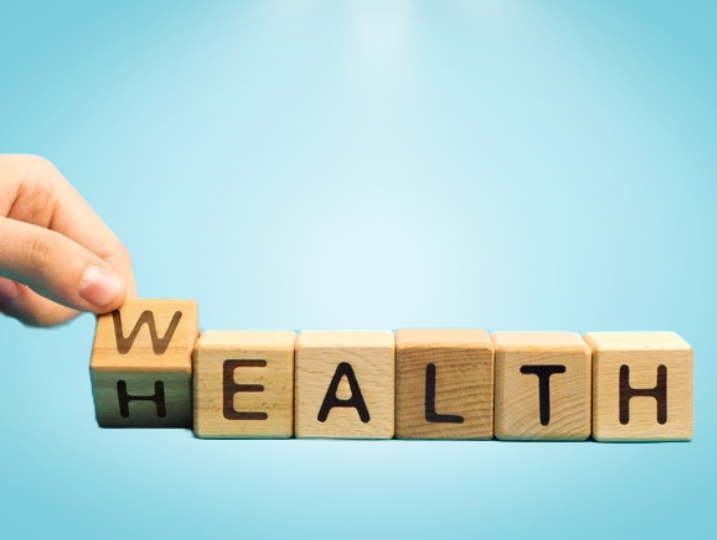 We often use our youth as an excuse to party and drink our weekends away.
We use our hectic work schedule as an excuse for eating unhealthy junk.
We then say that all the work and partying leave us with no time to exercise.
And as time goes by, we wonder why our thoughts are rotting, energy is decreasing, moods are swinging and productivity is lowering.
We seem to be chasing our goals with our health in the backseat, and only realise too late that happiness and success comes from within.
Nothing feels more bitter than knowing all the joys in the world and not being able to experience them.
You don't need an elaborate and strenuous routine to be a healthy individual. You just need to be mindful, planned and consistent.
The importance of diet on mental health
While it is apparent that nutrition has a direct effect on physical well-being, it's effect on mental well-being is often de-emphasised.
The brain, like any other organ is your body, requires high-quality "fuel" to work at optimum level.
The food you eat affects neurons, which are the major cells of the brain. A diet that is high in sugar, refined carbs and trans fats, cause inflammation of neurons, hinders the formation of new neurons and leads to poorer neuronal performance.
This can contribute to brain disorders like depression, stress and suboptimal processing of thoughts and emotions, and ultimately affects your behaviour, judgments and decision-making capabilities.
A brain-boosting diet is one that contains vitamins, minerals and antioxidants, that builds and repairs brain cells, impacting the structure and functioning of the brain and its ability to concentrate, memorise and process information.
The importance of diet on physical health
A diet lacking in proper nutrition can lead to the risk of various chronic diseases and physical ailments. Whereas, a well-balanced diet will provide your body with nutrients to grow, repair, develop and maintain body functions.
Rather than looking at food to just satisfy your taste buds, look at it as medicine that protects all your body organ systems, as it has a long-term effect on your overall health.
A well-planned and healthful diet plan helps in strengthening your immune system & digestive system, boosts metabolism, improves blood pressure levels and maintains a healthy weight.
The importance of exercise on mental health.
The general motive to exercise is to improve one's physique, increase muscle size, build endurance, etc. While these will always remain as requisites for one to reach optimum cardiovascular fitness and is the potential for all your health outcomes, the link between exercise and mental health is somewhat overlooked.
The physical efforts in a workout induce increased blood circulation to the brain, boosting your mental energy. The levels of chemicals such as endorphins, estradiol, serotonin, testosterone and stress hormones change when you exercise. The release of endorphins helps relieve pain, reduce stress and interrupt the flow of negative thoughts running through your head.
Additionally, exercise during the early hours of the day is key to a good night's sleep. And sufficient sleep, especially REM sleep, positively affects cognition, memory, concentration and productivity.
Regular exercise can also improve your sense of control, coping skills, self-confidence and self-esteem.
Starting your day with a good workout can give you a sense of accomplishment that will mentally prepare you to take on the challenges of the day.
The importance of exercise on physical health
We are all well aware that consuming alcohol, smoking cigarettes and a poor diet are all confirmed risk factors of premature death.
But what most of us don't know is that a sedentary lifestyle increases all causes of morality, risk of cardiovascular diseases, high blood pressure, diabetes and obesity.
Being physically inactive decreases the ability to perform everyday tasks efficiently.
A well-rounded fitness routine incorporates both aerobic and anaerobic exercises.
While aerobic exercises focus more on stamina building and cardiovascular conditioning, anaerobic exercises increase power, endurance, muscle mass and bone density.
The bottom line –
Your whole life, the milestones you reach, the wealth and prosperity you accumulate, the quality of your relationships with family and friends, all come into form based on what you think and how you feel. And these thoughts and feelings are developed by how you maintain your physical, mental, emotional and spiritual wellness.
Good health gives you the freedom to explore and go after everything life has to offer. So put your health and well-being first and watch how your life will start to flourish.
Disclaimer: The content provided in this article is provided for information purposes only and is not a substitute for professional advice and consultation, including professional medical advice and consultation; it is provided with the understanding that Herbivo Pvt. Ltd. is not engaged in the provision or rendering of medical advice or services. The opinions and content included in the article are the views of the author only, and Herbivo does not endorse or recommend any such content or information, or any product or service mentioned in the article. You understand and agree that Herbivo shall not be liable for any claim, loss, or damage arising out of the use of, or reliance upon any content or information in the article.