Tempeh Cutlets (Hello Temppay)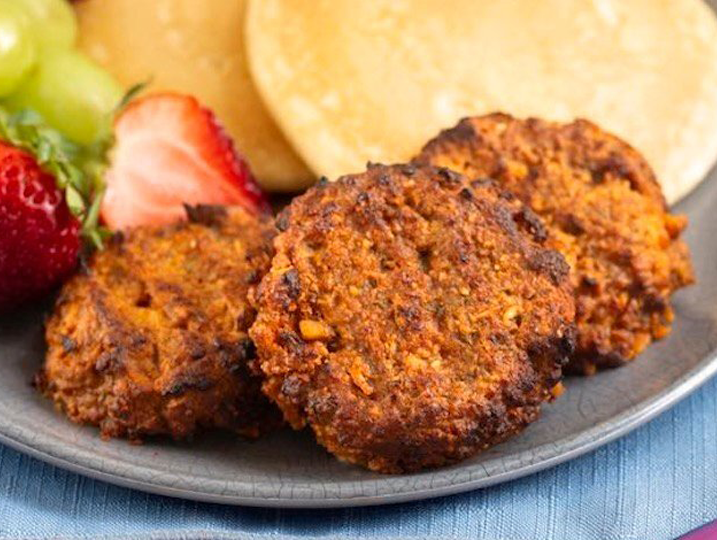 Tempeh has been rising in popularity among the vegan community due to its versatile nature. It can be grilled or fried without losing its texture. It is nutrient-dense and packed with protein, which are good enough reasons to add it to your weekly rotation!
Try out this simple tempeh cutlet recipe for an afternoon snack or pair it with your evening tea.
INGREDIENTS :
200 gm Tempeh cubes (Hello Tempayy)
3 green chilies, chopped
20ml oil
½ cup carrots
50 gm green peas
1 boiled potato
1 Tbsp coriander leaves
1 tbsp chili powder
1 tbsp coriander powder
1 tbsp garam masala
1 tbsp chat Masala
Salt to taste
1 tsp whole jeera
1 tsp fennel seeds
2 cups bread crumbs
2 tbsp cornflour mix
1 tbsp chopped garlic
20ml Water
INSTRUCTIONS :
Unbox Hello Tempayy natural cubes and grate the Tempeh
Heat some oil in a fry pan
Stir jeera seeds till they turn golden brown
Add peas and carrots, and cook them till they turn soft
Add chilli powder, coriander powder, garam masala, chat masala and salt. Mix well.
Put in grated tempayy and stir well.
Add boiled mashed potato and chopped coriander
Mix well and keep aside to cool.
Divide the dough into equal parts and make any shape you like.
Make a cornflour slurry by mixing water and cornflour.
Dip cutlets in the slurry and coat a layer of bread crumbs over it.
Deep fry or air fry the cutlets.
Serve hot with sauce or chutney.