Quick and Easy Cauliflower rice (Keto + Gluten-free + High-Fiber)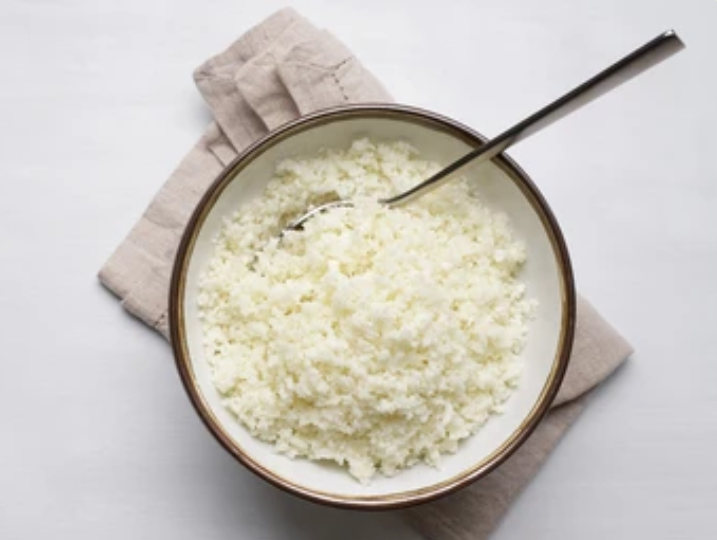 Cauliflower rice. The easiest, most popular, and versatile alternative to traditional rice. Simply grate your cauliflower, sauté it, and add your choice of seasonings. Simple, healthy, tasty, and effortless. What more could you ask for?
INGREDIENTS: –
1 medium or large head of cauliflower
INSTRUCTIONS :
Thoroughly clean, wash and dry cauliflower.
Remove the hardcore and all its greens.
Cut the cauliflower into small pieces and it in a food processor and pulse until it turns to the texture of rice. For an even texture, work in batches and don't over-process.
You can also use a box grater. Simply cut the cauliflower into chunks & use the medium-sized holes to grate.
In a large skillet, heat 1 tbsp of olive oil and add the raw cauliflower rice and sauté for about 5 minutes or until it turns light golden.
Season with salt, pepper, and a squeeze of lime juice and garnish with coriander.