Mango Cake (Gluten-free + Sugar free)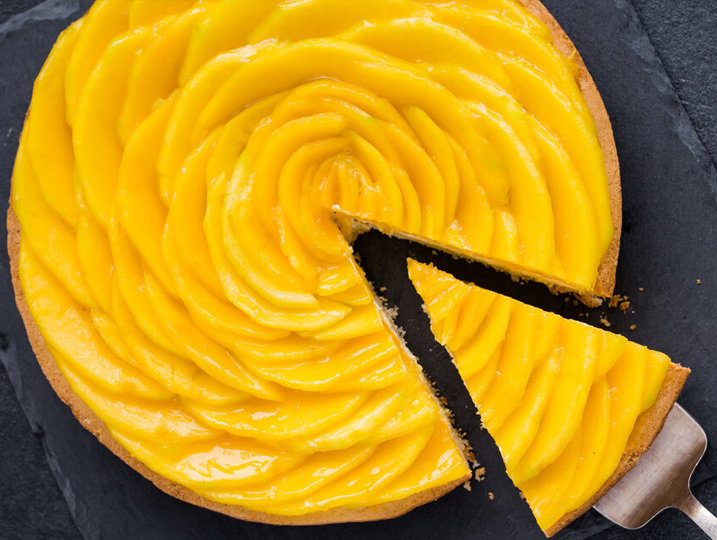 Summers are taken over by mangoes, an absolute luscious and refreshing indulgent. The king of fruits is titled so, not because of its mouth-watering flavour, but because it is bundled with nutrients such as vitamin C, fiber and essential minerals.
This tropical fruit, although is great to enjoy as it is, brings out a range of flavours when incorporated into a variety of dishes.
Mangoes contain high amounts of natural sugar and so it makes for a great smoothie, lassi, cake, pudding and pie! It is also relished in savoury dishes like salads, chutney and curries – it's versatility knows no bounds!
Here's a super quick and easy mango cake recipe that is not only gluten-free, but also sugar-free :
INGREDIENTS : –
1 1/2 cup oat flour (or any gluten-free flour)
1/2 cup maple syrup (or any sweetener of choice)
2 tsp baking powder
1/2 tsp baking soda
1 tsp vanilla extract
1 cup mango purée
1/2 cupvegan butter or vegetable oil
1/2 cup plant-based milk
INSTRUCTIONS : –
1. Preheat the oven to 350 degrees F (180 degrees C)
2. In a large bowl, sift the flour, baking powder and baking soda.
3. Add the mango purée, milk, vanilla, maple syrup and oil. Whisk until smooth and no lumps remain.
4. Grease a baking tin with oil and pour in the batter.
5. Bake for 30-40 minutes or until it turns spongy and passes the toothpick test.
6. Remove from the oven and allow the cake to completely cool before removing from the tin. Cut into slices and serve.