Kidney Bean Burger Patty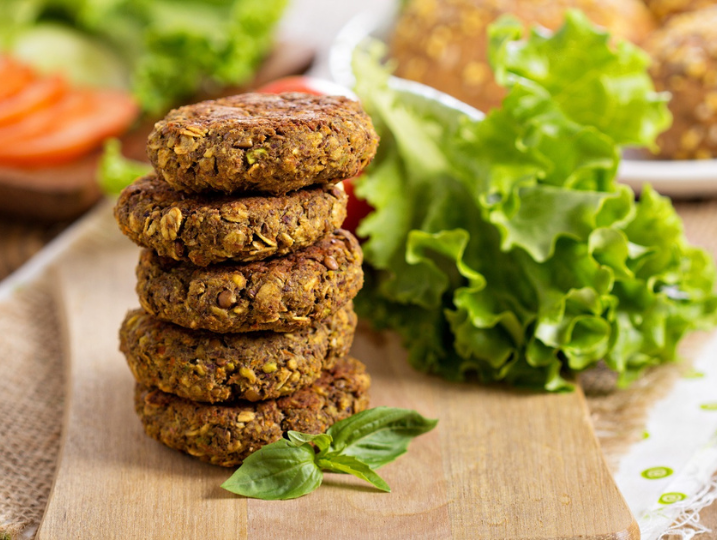 Kidney beans are widely known for being an excellent source of plant-based protein. They also contain high amounts of various vitamins, minerals, fiber and antioxidants.
Kidney beans are a great substitute for meat, not only because it replicates the dense and meaty texture, but also because of its neutral flavour profile which absorb the flavours of ingredients they are cooked with.
You can include grated tofu, mushrooms, boiled carrot, beetroot and potato to your patty mix.
Here's a quick and easy recipe for a power-packed burger :
INGREDIENTS:-
1 1/2 cup kidney beans
1/2 cup onion, finely chopped
1 tbsp ginger, minced
3 cloves garlic, minced
2 tbsp fresh coriander, chopped
1/4 cup chickpea flour
1 tsp chilli powder (or to taste)
1 tsp ground cumin
5 tsp garam masala or curry powder
1 tsp ground black pepper
1/2 tsp turmeric powder
Salt to taste
2 tbsp olive oil
INSTRUCTIONS:-
In a large pot, heat 5 cups of water and add the dry beans.
Bring to a boil and let it cook for 2-3 minutes.
Remove from heat, cover with a lid and let it soak for about 1 hour.
Drain and rinse the beans under cold water.
Add the beans to a pressure cooker and cover with 4 cups of water and add a pinch of salt.
Cook for 5-6 whistles. until they turn tender. (Make sure not to overcook or they'll turn mushy).
Strain the water and set the kidney beans aside.
Heat a skillet over medium-low heat. Add the chickpea flour and dry roast for 10-15 minutes or until the flour turns slightly darker and sandy. Transfer the flour to a plate.
In the same skillet, heat oil over medium heat.
Add the onion, ginger and garlic. Sauté for a minute before stirring in the spices.
Add the kidney beans and using a masher, mash all the ingredients to a semi-smooth texture.
Add the chickpea flour to the kidney bean mixture and stir until well-combined.
Mix in the chopped coriander.
Use wet hands to shape the kidney bean mixture into patties.
Heat oil in a saucepan over medium-high heat and cook the patties on both sides until golden brown and the edges turn crisp.
Assemble the patties inside a burger and serve.