Kale Nachos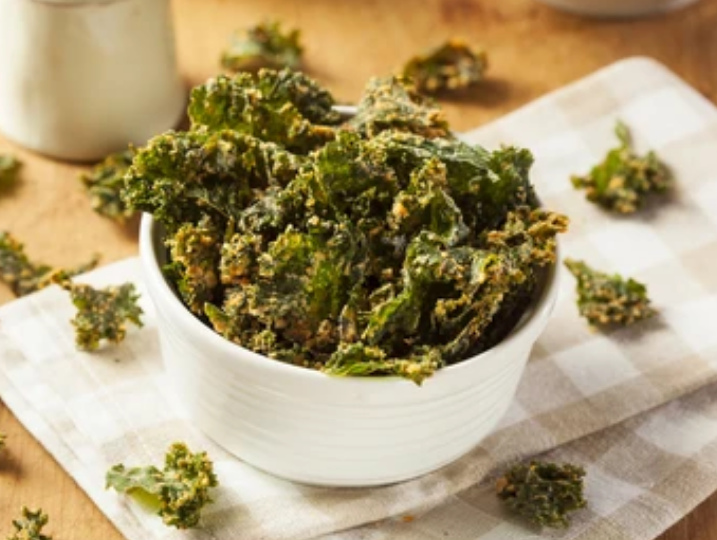 "Healthy" and "nachos" don't really go together, but that's what this recipe is all about!
Kale nachos are easy, 100% healthy, and delicious. The perfect addition to your movie marathons or game nights – try out this simple recipe with toppings of your choice. It pairs very well with jackfruit chili or vegan guacamole.
INGREDIENTS :
3 large-sized curly kale heads
Flavoring of your choice (salt, garlic powder, paprika, red chili powder, jalapeno powder, nutritional yeast flakes, ranch dressing, or lemon juice.)
INSTRUCTIONS :
Wash and rinse the kale leaves after soaking them in water for about 10 minutes. Thoroughly dry the leaves by putting them down with a paper towel.
Remove the leaves from the thick stem in the middle by using a knife to draw along both sides of the stock.
Roughly rip the kale into large bits.
In a large mixing bowl, add the leaves and drizzle with olive oil. Massage the leaves until well coated.
Sprinkle with the seasoning of your choice and toss well.
Preheat the oven to 250 degrees F.
Layout the kale leaves on a baking sheet without overlapping one another.
Bake in the oven for 20 – 25 minutes until they shrink to dark green crisps.
Take it out of the oven and let it cool for 10 minutes and serve.