Banana Split Smoothie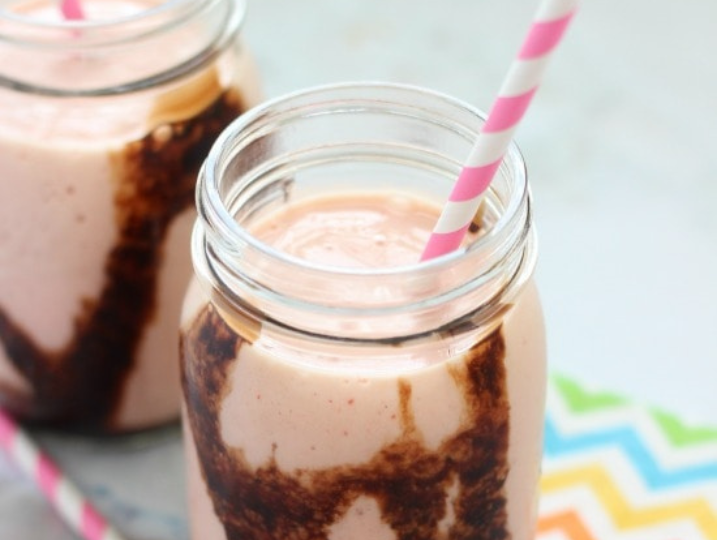 An all-time classic dessert drink has to be a tall glass of banana split smoothie!
A bonafide healthful drink made sinfully indulgent by finishing off with chocolate sauce and whipped cream.
They are easily customisable as well! Just mix and match frozen fruits or add a dollop of your favourite nut butter, and these drinks will surely hit the spot!
INGREDIENTS:-
1 large banana, frozen
1 cup pineapple chunks, frozen
4-6 strawberries, frozen
1 1/2 cup plant-based milk
1/2 tsp vanilla extract
1 tbsp maple syrup (or any sweetener of choice)
1 tbsp cacao powder
(For topping)
Fresh banana slices
Whipped cream
Chocolate syrup
INSTRUCTIONS:-
Place all the ingredients in a blender and blend until smooth and creamy.
Pour the smoothie into 2 tall glasses and top with banana slices, whipped cream and a drizzle of chocolate sauce.