5 Minute Chia Pudding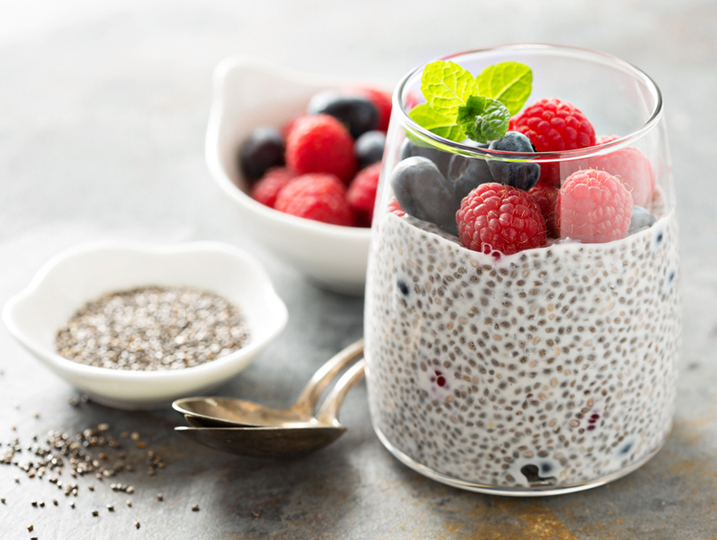 What is a breakfast option that is filling, packed with protein, fiber, and omega-3?

Chia Pudding!
It's creamy, absolutely delicious, and one of the easiest options for those busy, no-time-to-eat days. Simply toss it in the refrigerator the previous night, and your power-packed brekkie will be ready in the morning.
INGREDIENTS:
1 cup plant milk
4 tbsp chia seeds
INSTRUCTIONS:
Add the milk and chia seeds to a mason jar or an airtight container. Put the lid on and shake well to combine everything.
(Note – You can flavor the pudding by adding in any of the following ingredients: vanilla extract, cocoa powder, ground cinnamon, lemon zest, maple syrup, or even protein powder.)
Place the mixture in the refrigerator and let it chill for at least 3 hours. For best results, let it chill overnight.
Once ready, give the mixture a quick stir to break any clumps.
Top with berries, chopped bananas, nuts, dry fruits, peanut butter, or any other desired topping and serve.