25 Sneaky Ingredients That Are Not Vegan!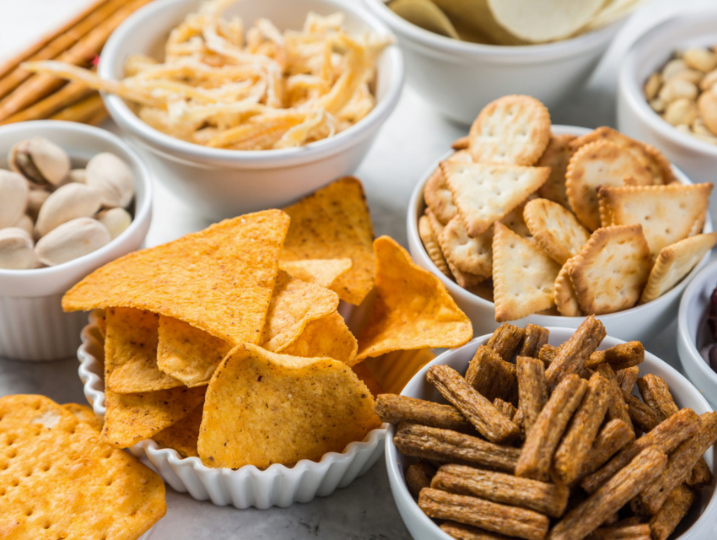 Are you vegan?
If you are, then you might be wondering: what are the non-vegan ingredients in my favourite food and beauty products?
The answer is surprisingly hard to find. Sometimes, the ingredients on the label may be vegan, but if you check them out closely, it turns out that there's a sneaky non-vegan one hiding behind the scenes. Or sometimes, like with lard or carmine (yes!), the ingredient is perfectly vegan if you opt for a vegan brand!
So what can you do?
The first thing to do is check out your favourite brands online. All of the major retailers have sites where they list their products by ingredient. If there's an ingredient listed as "natural," "vegetable," "plant," or "derived from," it probably means that it's made without animal products.
To be 100% sure though, here is a list of ingredients that may seem harmless at first glance, but are actually made from animal-based sources.
1. Vitamin D3: Vitamin D3 is made from lanolin and comes from sheep's wool—a major no-no for vegans. In addition to being made from sheep's wool, it's also made from fish oil—which is also not okay for vegans.
2. Casein: Casein is a milk protein that can be found in cheese and other dairy products like yogurt and ice cream, and is usually sourced from cow's milk.
3. Lactic acid: Lactic acid is used to make yogurt and other probiotic desserts such as kombucha or kefir. It's derived from bacteria like those present in dairy products like yogurt or kefir, which means that it shouldn't be consumed by vegans who are looking to stay healthy on their plant-based diets (or anyone else who wants to avoid these types of foods).
4. Isinglass: Isinglass is a gelatin-like substance that's made from fish bladders, clearly making it non-vegan friendly.
5. Gelatin: Gelatin is used as a thickening agent in some foods like yogurt and ice cream. It's made from animal bones and skin, and vegans don't use it because of that fact.
6. Lecithin: Lecithin is a natural emulsifier made from soybeans and egg yolks.
7. Castoreum: This is extracted from beaver testicles or urine and used as an ingredient in perfumes and other cosmetics. It's also often used as a food additive for the same reason—because it gives foods an animal-like smell and taste that humans like!
8. L-cysteine: L-cysteine is an amino acid that is often used as a dough improver in the production of bread and other baked goods. Although it can be synthesized chemically, it is usually obtained from natural sources such as human hair or chicken feathers.
9. Confectioner's glaze: Confectioner's glaze, also known as Shellac, is a natural resin secreted by the female lac bug. It is used to give a shiny finish to candies and other confectionery products.
10. Omega 3: Omega-3 fatty acids are found in a variety of foods, including fatty fish, nuts, and seeds. They can also be obtained through supplements made from algae or fish oil.
11. Lard: Lard is a type of fat obtained from the abdominal cavity of pigs. It is often used in cooking and baking.
It's not just in our food that you'd find these ingredients trying to be something they are not. Mainstream cosmetic brands also hide away a few non-vegan ingredients which are sourced from animals or bugs, making them inappropriate for vegans:
12. Lanolin: Lanolin is a waxy substance obtained from sheep's wool. It is often used as a moisturizer and emollient in skin care products, as well as a lubricant and water-proofing agent in a variety of products.
13. Keratin: Keratin is a protein found in hair, nails, and skin. It is often used in hair care products to strengthen and protect the hair shaft but is clearly not vegan-friendly.
14. Glycerine: Glycerine, also known as glycerol, is a sweet-tasting, colourless liquid that is often used as a humectant, solvent, and sweetener in a variety of products including food, personal care, and pharmaceuticals. It is most commonly derived from natural sources such as animal fat.
15. Collagen: Collagen is a protein found in the connective tissue of animals. It is often advertised in skincare products to improve elasticity and reduce the appearance of wrinkles.
16. Guanine: Guanine is a crystalline compound that is found in the guano of birds, as well as in fish scales and certain algae. It is often used as a colorant and a shimmering effect in cosmetics, as well as a flavouring ingredient in some food products.
17. Shellac: Shellac, also known as Confectioner's glaze, is a natural resin secreted by the female lac bug. It is used in products such as varnishes, sealants, and hair sprays.
18. Elastin: Elastin is a protein found in connective tissue that gives elasticity to the skin and other tissues.
19. Oleic acid: Oleic acid, also known as oleyl stearate, oleyl oleate, or tallow, is a fatty acid that is found in animal fats. It is often used as an emollient and a lubricant in personal care and cosmetics products.
20. Stearic acid: Stearic acid is a saturated fatty acid found in animal fats. It is often used as an emulsifier, thickener, and lubricant in a variety of products including soap, candles, and cosmetics.
21.Squalene: Squalene is a hydrocarbon that is found in high concentrations in the liver oil of sharks, as well as in smaller amounts in various plant and animal oils. It is often used as an emollient and a moisturizer in skin care products.
22. Carmine (carminic acid or carmine cochineal): Carmine, also known as carminic acid or carmine cochineal, is a red pigment derived from the dried bodies of the female cochineal insect. It is often used as a colorant in food, cosmetics, and other products.
23. Propolis: Propolis is a resinous mixture that is collected by bees from tree buds, sap flows, and other botanical sources. It is used by bees to seal small gaps in the hive and as a protective coating for the hive, and we derive it from the bees to use in our cosmetics.
24. Royal jelly: Royal jelly is a milky-white substance produced by worker bees and fed to the queen bee during the larval stage of her development.
25. Hyaluronic acid: Hyaluronic acid is used to maintain moisture levels in our skin. Some forms of hyaluronic acid are made using rooster combs or extracted from animal tissues, such as the vitreous humour of cow eyes.
Disclaimer: The content provided in this article is provided for information purposes only and is not a substitute for professional advice and consultation, including professional medical advice and consultation; it is provided with the understanding that Herbivo Pvt. Ltd. is not engaged in the provision or rendering of medical advice or services. The opinions and content included in the article are the views of the author only, and Herbivo does not endorse or recommend any such content or information, or any product or service mentioned in the article. You understand and agree that Herbivo shall not be liable for any claim, loss, or damage arising out of the use of, or reliance upon any content or information in the article.