Vegan Orange Cake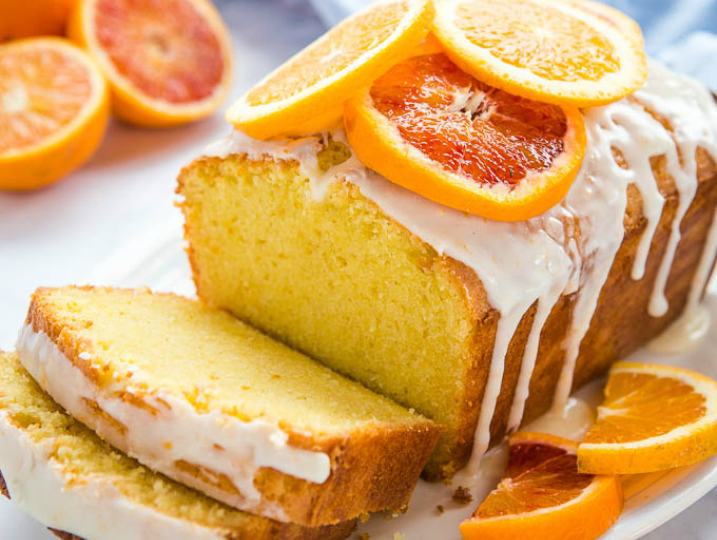 Orange cake is proof that you don't need chocolate to satisfy your sweet tooth!
This bright moist cake is infused with luscious sparks of citrus, and is a balance of sweet and tart flavours.
It's made with fresh orange juice, orange zest and a topping of orange glaze – talk about being delightfully refreshed!
Here's how to make vegan orange cake that is perfect as a dessert or a tea-time snack:
INGREDIENTS:-
1 1/2 cup all-purpose flour
2 tbsp cornstarch
1 tsp baking soda
3/4 cup coconut sugar
3/4 cup dairy-free milk
1/4 orange juice (pulp-free)
1/2 cup vegan butter or olive oil
1 tsp vanilla extract
1 tbsp orange zest
(For the orange glaze)
3/4 cup maple sugar or 1 cup powdered sugar
1/4 tsp vanilla extract
2 tbsp orange juice
2 tbsp dairy-free milk
INSTRUCTIONS:-
Preheat the oven to 350 degrees F.
To a large mixing bowl, sift in the flour, cornstarch, baking soda and sugar. Mix well.
Add the milk, orange juice, vanilla extract and butter/oil. Whisk until smooth and well combined.
Stir in the orange zest.
Grease a 9 x 5 inch pan and pour in the cake batter. Gently tap the pan on the countertop a couple of times to release excess air bubbles.
Bake in the oven for 35-40 minutes or until it passes the toothpick test.
Transfer the pan to a cooling rack and allow to cool completely before removing the cake from the pan.
In a small bowl, whisk together all the glaze ingredients and pour it evenly over the cake. If desired, follow it up with a little more orange zest and serve!