Category Archives:
Appetiser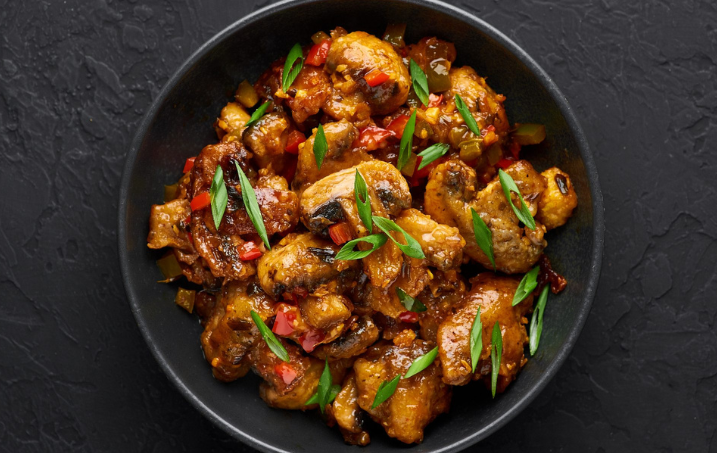 This lip-smacking appetiser hails from South India and has a lot of myths and stories on its origination. First introduced as Chicken 65 at Buhari hotel, Chennai in the year 1965, this robust dish is filled with hot spices and strong flavours.
We're taking you to the tropics with this vibrant and lush dessert!
This uber moist and buttery vanilla cake is infused with pineapple juice, caramelised with coconut sugar and
While Kung Pao chicken originated in China, it has since moved to various parts of the world and has been "westernised" along the way to fit different taste palates.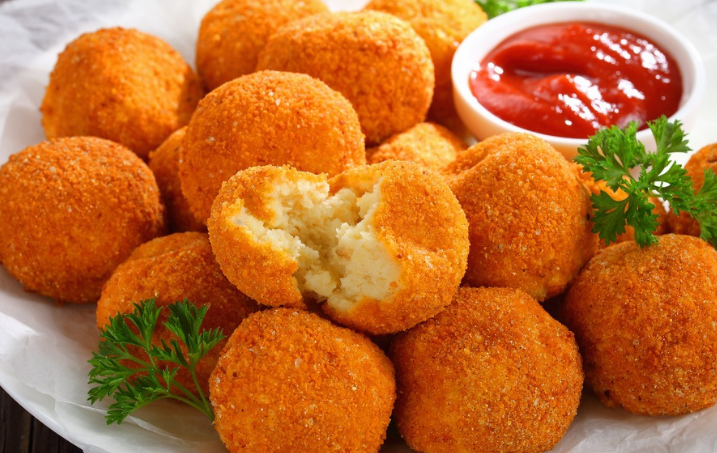 What makes creamy and fluffy mashed potatoes a whole lot better? When it's breaded and deep-fried to crisp perfection!
These fried balls are a perfect makeover when you have leftover mashed potatoes, or you're simply craving for some cheesy potato goodness!
All you need is a few pantry-staple ingredients and a pot to deep-fry! You can also choose the oil-free route by air-frying or baking the balls. Nevertheless, they'll still turn out golden and crisp.
Here's how to make this sinfully good fried mashed potato balls:
INGREDIENTS:-
(For the mashed potatoes)
5 medium potatoes (about 500g)
1/2 cup plant-based milk, unsweetened
4 tbsp vegan butter or olive oil
1 tsp onion powder
1 tsp garlic powder
1 tsp dried mixed herbs
Salt to taste
Ground black pepper to taste
2 tbsp coriander, finely chopped (for garnish)
1 cup cashew cheese (or any vegan cheese)
(For the breading)
1 1/2 cup bread crumbs
3/4 cup plant-based milk
INSTRUCTIONS:-
Peel the potatoes and cut into 1-inch cubes.
Place the potato cubes in a large pot and cover with water. Bring to a boil, cover with a lid and let it simmer for 12-15 minutes or until soft and tender.
Drain the water and return the potatoes back into the pot.
Using a masher, mash the potatoes until smooth.
Heat a saucepan over medium-low heat. Add the butter, milk, salt, pepper, herbs, onion and garlic powder. Stir until well combined and let it simmer for about 1-2 minutes.
Pour the milk mixture into the pot of mashed potatoes and stir until it turns to a smooth and fluffy consistency.
Add the vegan cheese and fold until evenly combined.
Allow the cheesy mashed potatoes to cool to room temperature (the mashed potatoes will thicken as it cools).
Take a heaping tablespoon of the mashed potato mixture and shape into a ball. Continue for the rest of the mixture.
Place the bread crumbs in a wide bowl and milk in a small bowl.
Dip each potato ball into the milk and shake off any excess milk before rolling it in bread crumbs. Roll until evenly coated.
Heat oil in a wok or a deep-frying pan over medium heat. Gently drop 2-3 balls into the oil, making sure not to overcrowd the pan. Cook until golden brown and crisp.
Transfer the potato balls to a plate lined with paper towel to absorb excess oil.
Serve hot with ranch dip, ketchup or your preferred dipping sauce.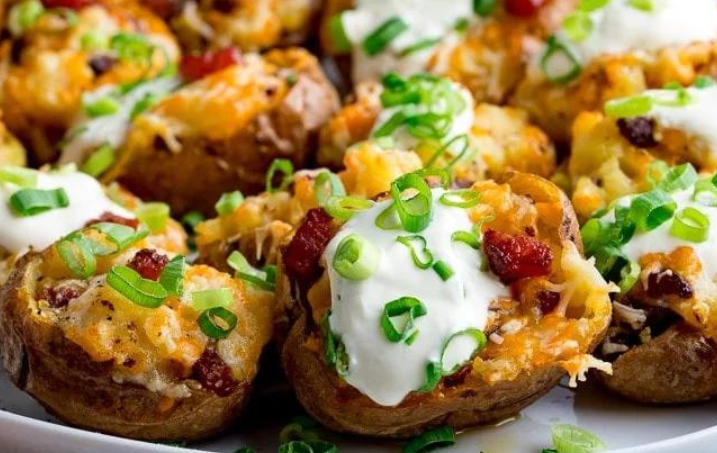 Crispy potato skins loaded with veggies and cheese have always been a crowd pleaser!
They are not greasy or heavy as they're baked with exceptionally small amounts of fat.
This bite-sized tofu appetiser is the holy grail for those vegans who hanker for a crunchy, meaty and flavourful snack!